TAHOE SUNSET SLINGSHOT EXPERIENCE
Cruise in Our Slingshot Around Lake Tahoe at Sunset!
Take in the sunset views of Lake Tahoe in the evening.  Stop at your favorite spot along the way for refreshments.  Capture photos. Enjoy the wind in your face!  We have plenty of recommendations for places to stop along the way.  We also offer a GoPro camera and mount to capture your Tahoe experience.
Sunset E-Bike Ride-Tahoe Beaches w/Video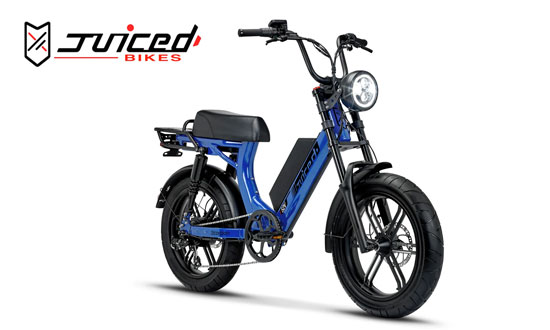 **NOTE: All E-bike operators should be 18+, or 12+ with parental supervision. Weight capacity of E-bikes cannot exceed 275 pounds.**
Motorcycle endorsement is not required
Seats 1 person
Includes Helmet
HYPER ELECTRIC BIKE FOREST & BEACH RIDE
Come experience a cool and easy Hyper E-Bike ride as the sun sets in South Lake Tahoe area, departing from Stateline, NV near Edgewood Resort. We are giving our guests a one-of-a-kind riding experience on the premiere Juiced Hyper Moped-Style E-Bikes. Our staff will provide a history of Skyland and the former airport as they also join our guests on this 8-10 mile relaxing ride through the meadows and tall forest trees of the Lake Tahoe Kahle Trail. The ride will pass through Nevada Beach and include a stop at stunning Roundhill Pines Beach with the opportunity to purchase lakeside refreshments at the Round Hill Pines Beach Resort tiki bar, as they relax and soak in the lake view. Our staff will also provide photography and videography of the experience on a GoPro camera. Unedited photos and video footage are given to the guests at the end of the event. The event lasts about 2 1/2 to 3 hours.