TAHOE SUNSET SLINGSHOT EXPERIENCE
Cruise in Our Slingshot Around Lake Tahoe at Sunset!
Take in the sunset views of Lake Tahoe in the evening.  Stop at your favorite spot along the way for refreshments.  Capture photos. Enjoy the wind in your face!  We have plenty of recommendations for places to stop along the way.  We also offer a GoPro camera and mount to capture your Tahoe experience.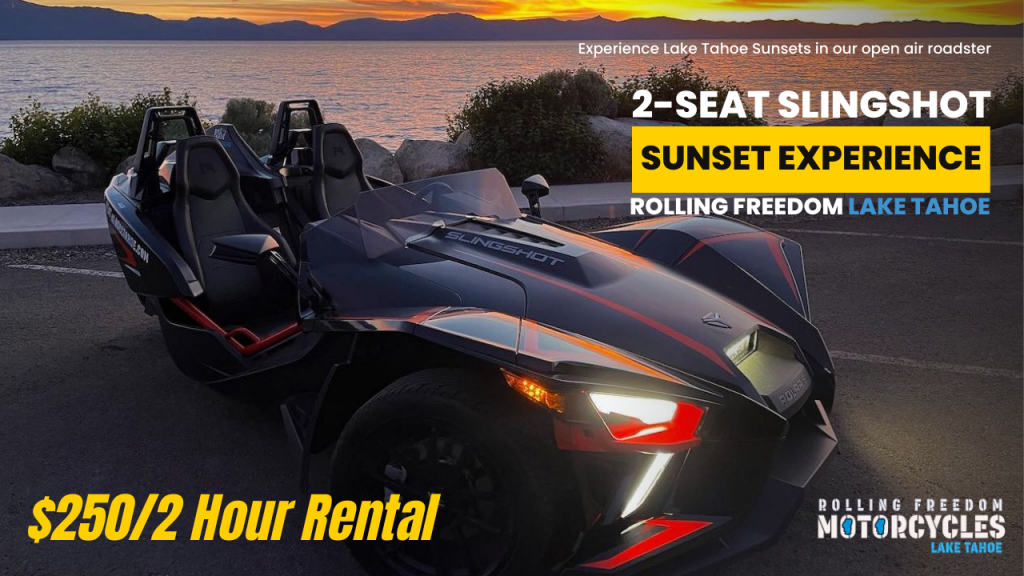 2 Seater: $250/2-hour Rental

Motorcycle endorsement is not required
Seats 1 to 2 persons
Includes Helmet